English Bio/Profile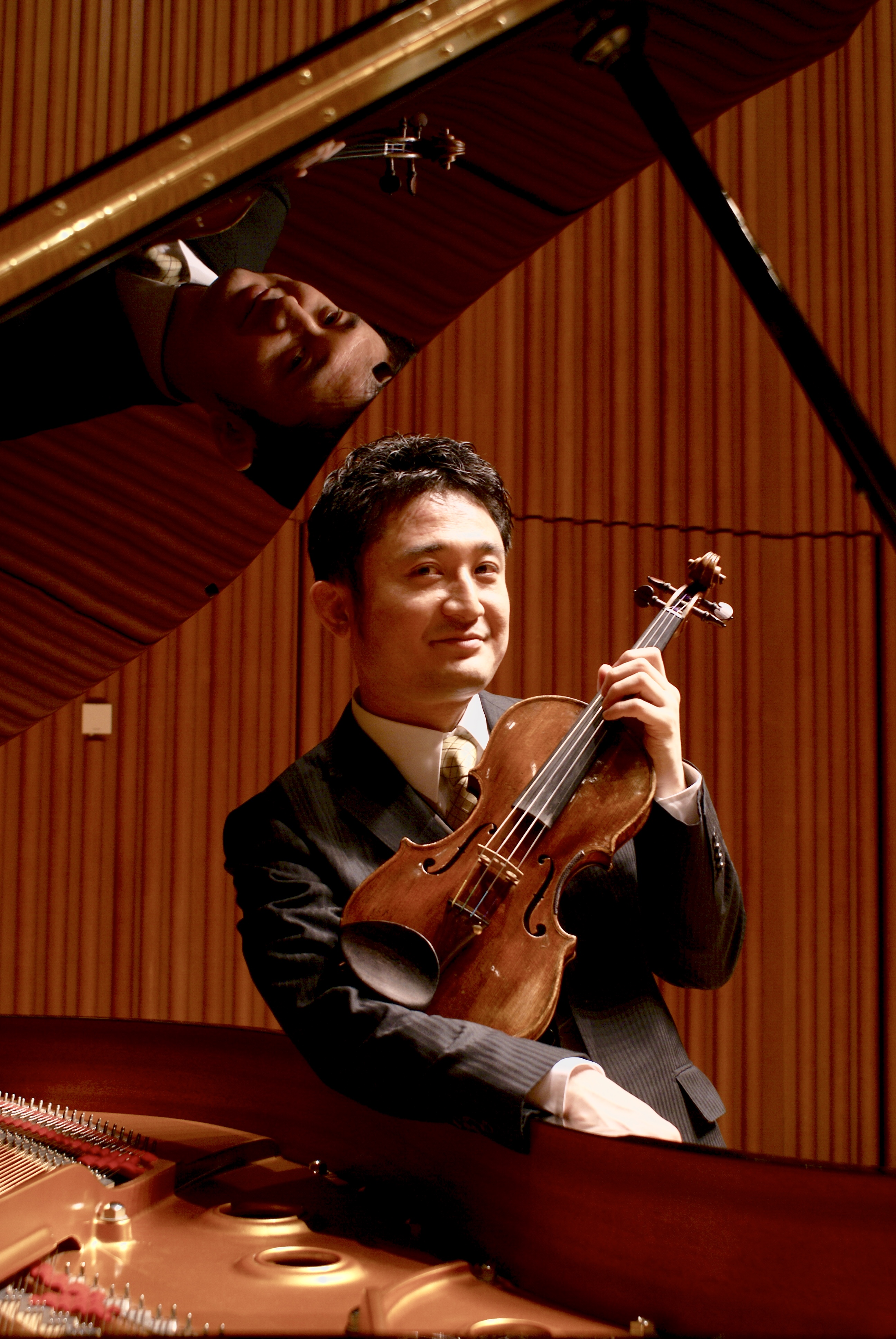 ---
Kunito Nishitani, violinist & conductor, has served on the faculties of New York University, Portland State University, Rose City Music Academy, Ikebukuro Community College, and Kunito International Violin and Viola School. In 2014 Mr. Nishitani established two orchestras in Tokyo: Shakuji International Orchestra and Kunito International Youth Orchestra, and serves as music director and conductor of both. Additionally he has conducted the Orchestra Emile, the PSU Symphony Orchestra, Suginami Baroque Ensemble, and the Lewis and Clark College Orchestra. He also assisted with the Portland Youth Philharmonic and the Metropolitan Youth Symphony as a string instructor. In 2012 and 2013, he was invited as a guest conductor for the Kanto Plain Honor Orchestra.
Nishitani has served as concertmaster in the US and Japan, appearing as a soloist in both countries with concertos of Mendelssohn, Tchaikovsky, Bruch, Glazunov, Lalo and Khachaturian. Nishitani is an adjudicator of Japan Classical Music Competition. In 2016, 2017, 2019, 2020,2021,2022 he received an award for excellence in instruction from Japan Classical Music Society (Japan Classical Music Competition) for 6 times. In 202, he also recieved an award for "Special Prize the best teacher" from "Tokyo Stars" organized by Russian Competition. He received high praise for the Japan-US: 150 years of friendship celebration concert sponsored by the Consulate General of Japan in Portland, Oregon.
Nishitani has released six CDs: Chanson de Matin & Nuit; A Collection of Pieces for Solo Violin; and Great Three Violin Sonatas. He also wrote and published violin method books,"Kunito Violin Method Op.1 – Op.4", "Diary of the violinst as an exchange student in Portland, OR" and "Secrets The Learning Violin Techniques."
Mr. Nishitani earned a Bachelor's degree at Portland State University and Master's at New York University. He received violin training from Professor Chikashi Tanaka (Professor Emeritus, Geidai University of the Arts and concertmaster of the NHK Symphony Orchestra), Professor Carol Sindell (who studied with Jascha Heifetz and is a PSU faculty member), and Professor Martin Beaver (first violinist in the Tokyo String Quartet and faculty member at The Colburn School). He studied conducting with Professor Kazue Kamiya (Saito conducting method), Professor Keith Clark, and Professor Michiyoshi Inoue.
– He is making real contributions to the musical world as a violinist, teacher and conductor– Prof. Martin Beaver, First Violin, Tokyo String Quartet
– I give him my highest recommendation as a player, teacher, and all around first-class musician who offers experience, dedication, enthusiasm and passion for music– Prof. Carol Sindell, Florestan Trio